Your content goes here. Edit or remove this text inline or in the module Content settings. You can also style every aspect of this content in the module Design settings and even apply custom CSS to this text in the module Advanced settings.
Request
a Free Review

of Your Website
Request a marketing review today and you'll get
A ~15-minute video review of your website
Advice for increasing your website's traffic
Tips for increasing your leads and sales
Let us show you how to capture your lost profit…
My name is jack stewart, and i am proud to be an enthusiastic and scientifically minded member of the agricultural community. My desire is to encourage expanded rural development and improve socio-economic conditions by using dynamic marketing techniques.
i am currently the branch manager for the moncton division of samson.digital, a canadian web marketing agency based in the maritimes.
Get in touch with us today!
Call us at
(815) 555-5555
You could say the land has always had a hold on me. I grew up in the middle of the agricultural community and left the rural countryside of Northern Ireland with my family. Next stop? Australia, the famous land down under! I joined the team at creation care, a company that specializes in large-scale environmental projects. It wasn't easy; i had to start at the bottom of the stack. I started washing the work vehicles and handling the irrigation at the plant nursery, which taught me the basics and let me work my way up to implementing large-scale land restoration projects.
Youth gives you energy; i was a bright-eyed teenager in 2014, eager to help any way that i could. Trucks caked with mud? No problem! Tree planting in the australian mallee region? Sign me up! I loved every minute, because it meant being on the land, doing what i loved. Protecting the environment is incredibly important to me. After i finished high school, i got a job offer to continue working on environmental projects.
As you can see, my interest in the agricultural community goes back many years.
University was never on my mind. For me, i like working with my hands, and wanted to be as close to the land as possible. Yet god had another plan for me: i was presented with the resources and opportunity to further my environmental studies. I was already entrenched in the ag world, and i loved science. A course at flinders university gave me the opportunity to pair the two together. It was the bachelor of science course, with a geography specialization. I got to hone my passion for understanding community development
Between my extensive agricultural background and my exposure to sustainable environmental practices, i began to enter a very refined period of study. Professor gour dasvarama saw my drive to learn more about sustainability and growth and became my official mentor. I researched how remote australian populations were impacted by distinct changes in water policies.
Part academic, part practical, and fully committed to my mission: economic development of rural businesses. Sure, there's a big opportunity for online marketing for large businesses in the cities, but my heart belongs to rural communities. Having used remote sensing as a research tool, i am shocked at how urban growth has had such a negative impact on the environment and economic health of rural regions.
So, you must be wondering why an irish-australian fella is talking about canada, eh?
Well, it makes sense, but only if i introduce my wife
I had a very compelling reason to come to canada, leaving behind my job in the australian countryside: keila biddington, who gave me the immense honor of becoming my wife! We met in australia at a christian conference, and a little spark of interest turned into a flame! Plenty stood between us being together in canada: the expense, the distance, the pandemic, and on and on. As covid-19 swept across the world, all we could do was wait. But i took that year and tried to be as productive as possible: environmental conservation, land restoration, weed control, dung beetle breeding, and plenty of hard work on the land. In january 2021, i finally got to come to canada, full mask and face shield attached. All of the effort of the past year was absolutely worth it.
A few short months later, we got engaged and then married. You can check out our wedding video here.
A few weeks after our wedding, i received a phone call from rené samson, ceo of samson.digital. He was seeking to open a branch of his maritime based online marketing company in moncton, new brunswick. With guidance from rené, we discussed how online marketing was a powerful and underused tool which could be utilized to support business growth in both urban centres and rural areas alike. Samson.digital is careful in the clients it accepts, and the moncton branch is no different: we seek to partner with businesses and individuals from a multiplicity of backgrounds, who can truly benefit from the services we provide. We are always looking for motivated clients who value the power of marketing, and we are genuinely excited when we find them. Personally, i am glad to know that the tools we offer to help businesses increase their public exposure and professional reputation can also be used for great benefit by the agricultural community. I would like to encourage rural populations to step up to the competitive marketplace in which urban businesses thrive.
WHY CHOOSE TO WORK WITH US?
There are many website building platforms; that's why we offer more than just a nice template. We build websites that are carefully tailored to maximize your online ranking and professional reputation. The marketing services we provide outshine others because of our custom solutions, clear communication, ongoing support and rigorous testing, including in depth reports every step of the way.
Naturally, i understand that ultimately it comes down to the people you will be working with; rest assured, we put our reputation on the line each and every time we take on a client. When we sign the agreement, we are now business partners, your business success reflects on our marketing services. As you grow, we grow; your success is our success.
Personally, i look forward to hearing from prospective clients (especially those of the agricultural community), but we are careful of who we partner with. We are searching for individuals and companies who understand the value of marketing and who are looking to grow their business. For the agricultural community, my ear is always open. Having such a deeply vested interest in rural development i would be delighted to simply discuss with you how marketing can be incorporated into your business plans. One thing is for sure, whatever the stage in your journey, an effective marketing solution is a worthwhile investment. Thank you for your interest and for taking the time to read my story; feel free to book a call with me to discuss some more.
Sincerely
Get in touch with us today!
Call us at
(815) 555-5555
THE POWER OF ONLINE MARKETING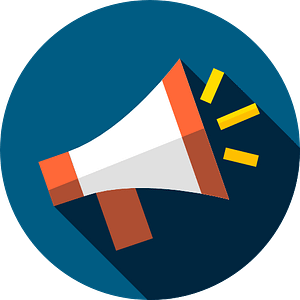 The importance of marketing
marketing isn't a new concept; my own dad worked in marketing all my life up until recently. growing up with a father who spent his entire career in sales and executive marketing, i've seen first-hand through him that marketing is an essential component of successful business growth. running a business without marketing is like operating a vehicle without gas; it's going to be slow progress pushing it yourself! put simply, business growth is essential if you wish to remain competitive and provide relevant products or services for years to come.
The power of online marketing
Marketing is more than just occasional advertising; it should be built into your business structure! Undoubtedly you have a specific product or service and have realized its value and market potential – now to succeed you need to connect to your target audience. This is why having an online presence is very important. The primary point of contact for a prospective customer/client is most likely to be through a google search or online inquiry. If you do not have an effective website listing on the first page of google amongst the other reputable companies, your prospective customers may not find you, despite the valuable products or services you offer. That's where we can offer our help; we specialize in giving you the marketing resources you need to gain the attention of your target audience.
The relevance of marketing for rural communities
Through my academic research of rural populations, i have found that the ability of a community to adapt to environmental, economic and social changes, is directly related to its survival. You can view a written paper of my research on this topic here. Furthermore, i showed that a rural community's adaptability is based on four cornerstones; stability, opportunity, innovation and support.
These four components are also directly applicable to individual rural businesses. In my personal experience, i would say that a good portion of the agricultural businesses i have interacted with have shared one specific vulnerability: they rely too heavily upon 'word of mouth' for business growth. This vulnerability, combined with having a smaller and more specific target audience, means that economic 'opportunity' and public 'support' are limited. However, through harnessing effective marketing, agricultural and other rural businesses can remove this vulnerability and, in turn, increase your business stability. We are pleased to be able to offer support to rural communities by providing them with a way in which to better connect with their customers.
WE WORK WITH A WIDE RANGE OF CLIENTS FROM URBAN CENTRES AND RURAL AREAS ALIKE. SAMSON.DIGITAL HAS MANY ADVANCED MARKETING TOOLS TO PROVIDE SOLUTIONS FOR OUR CLIENTS NEEDS. ESTABLISHED BUSINESSES WITH EXISTING WEBSITES CAN BENEFIT FROM;
REFRESHED DESIGNS BY OUR SKILLED WEB DEVELOPERS
OUR POWERFUL SEO (SEARCH ENGINE OPTIMIZATION) STRATEGIES
COMPELLING SALES COPY CRAFTED BY OUR PROFESSIONAL CONTENT WRITERS
SOCIAL MEDIA MANAGEMENT AND MARKETING
AS WELL AS THE ABOVE, A NEW BUSINESS INTEREST COULD ADDITIONALLY BENEFIT FROM;
AN ENGAGING LANDING PAGE WEBSITE
WEBSITE HOSTING AND WEBSITE MAINTENANCE
Examples of past websites